You will be accompanied by an experienced guide who will point out all the amazing sights and attractions but also will be able to assist you with anything else you may need during your journey through Prague. Our staff will instruct you on safety and let you try to ride the SCROOSER before you start. We will also provide you helmet and other accessories (backpack, gloves, raincoats, sunglasses) Don't worry it's not as long as it sounds.
Meeting point: Saská 7, Prague 1, Malá Strana
Tours start daily at 10:00, 13:00, 16:00, 18:30
Please arrive at the meeting point min. 30 minutes in advance of your tour and have your ID or passport with you.
Grand City Tour
Is it your first day in Prague and do you need to get oriented? Then this tour will fit you perfectly! In two hours we will show you the famous attractions in Lesser town after we will visit Old town, New Town, and Prague Castle. This huge portion of fun includes also riding in city parks, riverbanks, and beautiful views. Meet architecture, nature, and local city life in heart of Prague.
+ OLD TOWN AND PRAGUE CASTLE INCLUDED! See one of the oldest synagogues in Europe, get to know about the Jewish quarter, and visit the famous Astronomical clock on the Old town square
Price: 65€ incl. tax & fees
Time: 120 min.
Language: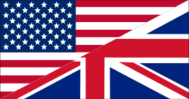 The guided tour covers the most interesting city locations: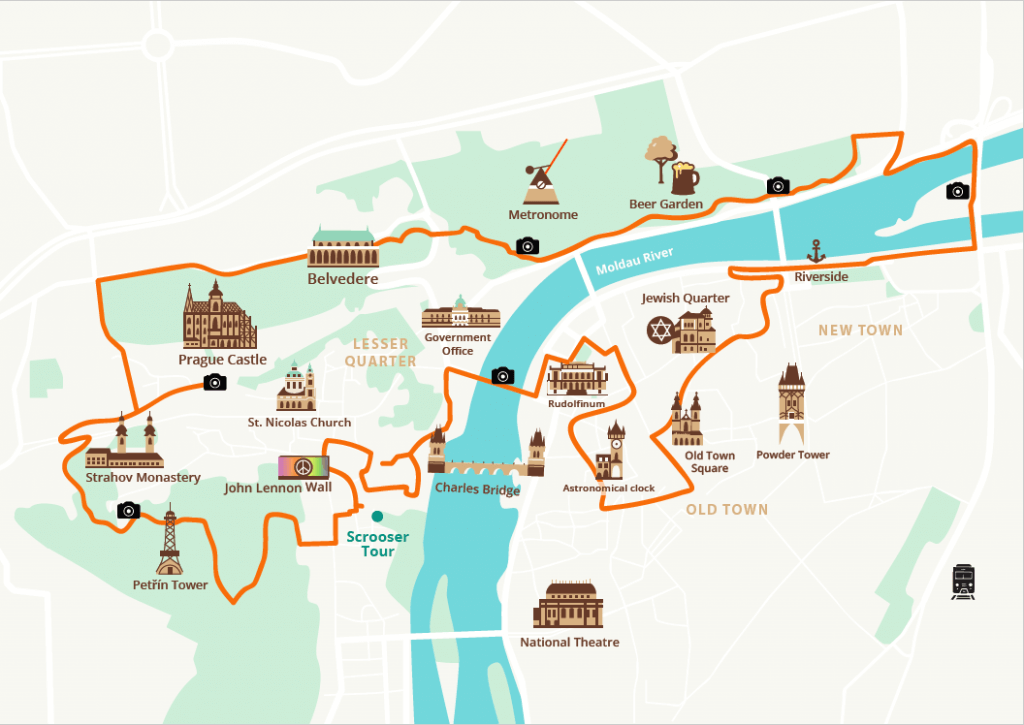 Viewpoints & Castle Tour
Adventure for lovers of stunning views! Best Prague views, waterfront, local parks, and the best photo opportunities! See Prague from a different perspective.
+ PRAGUE CASTLE COMPLEX INCLUDED! Where else in the world can you ride in the premises of the castle complex, built in the 9th century on these stylish retro-futuristic scooters? Very unusual experience!
Price: 55€ incl. tax & fees
Time: 90 min.
Language: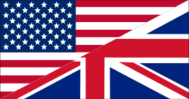 The guided tour covers the most interesting city locations: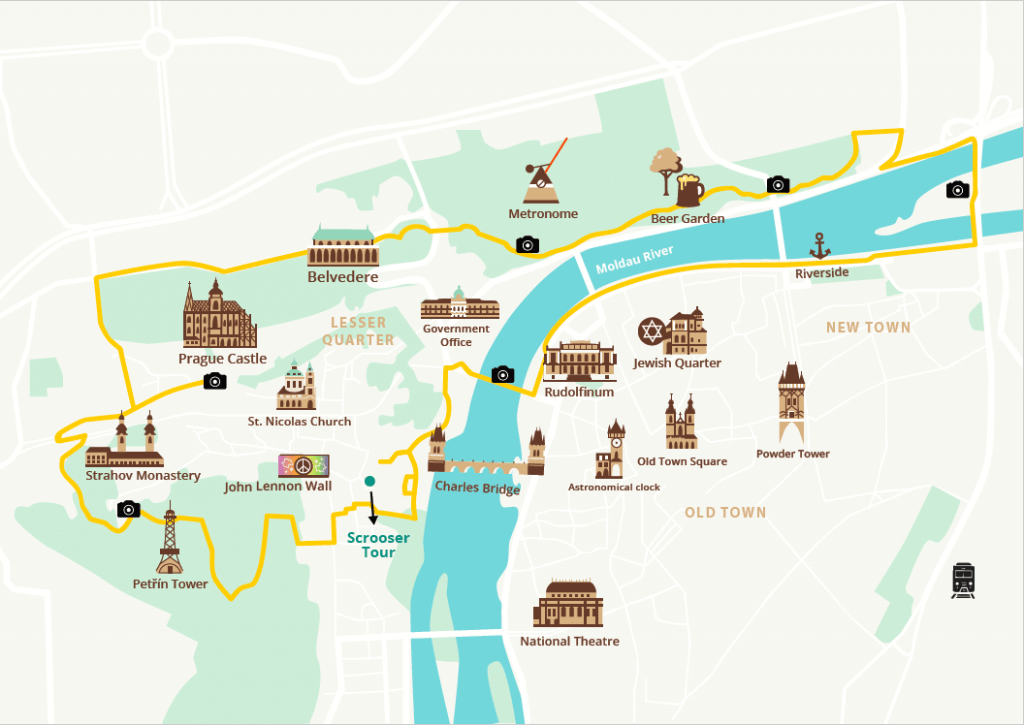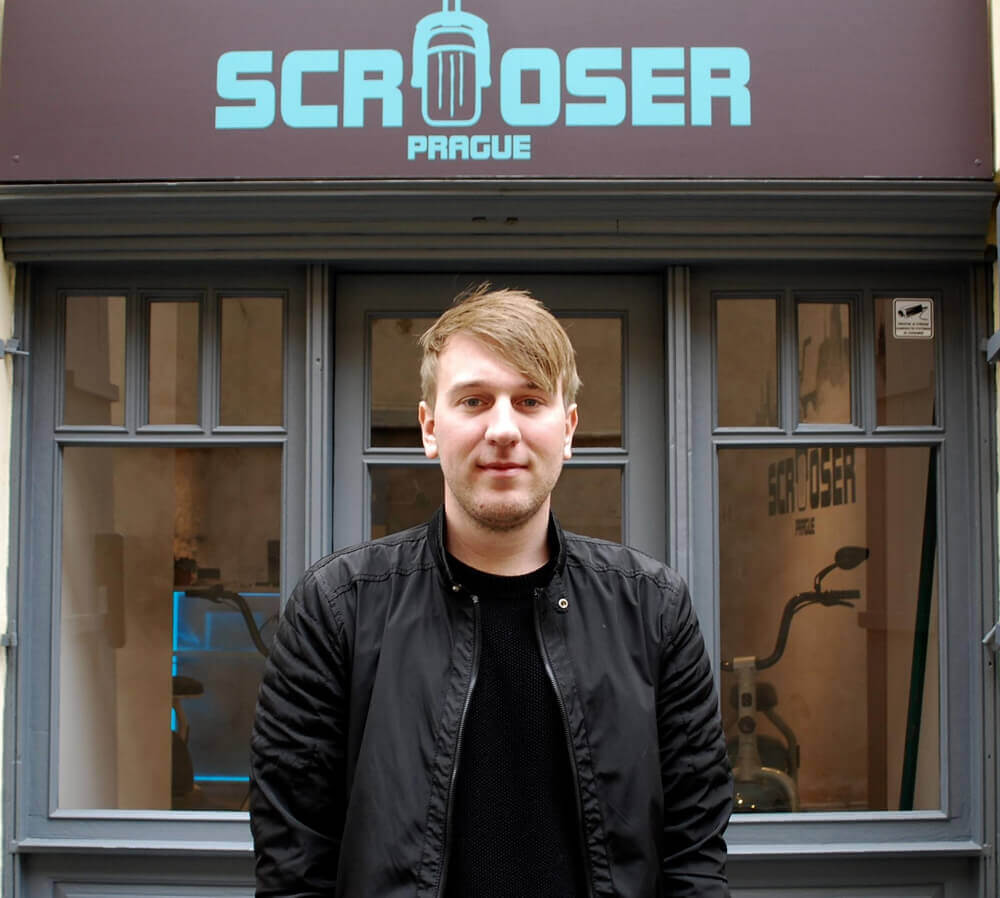 Petr
about me
Hi! My name is Petr and I am from Prague. I will be your guide during your Scrooser Tour. I like travelling, meeting people, taking photos, playing the guitar and listening to music. I look forward to have fun with you!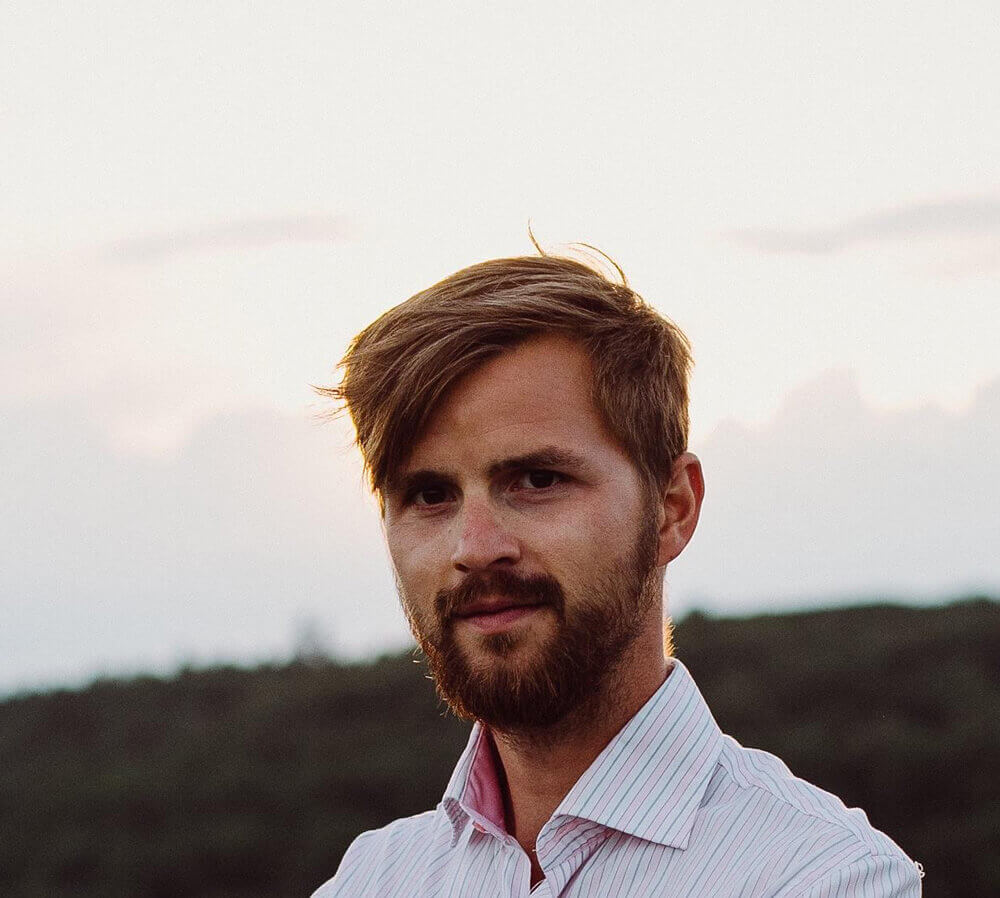 Stanislav
about me
Hi! My name is Stan and I will be your guide in historic Prague. I am interested in cars and motorbikes. I have studied tourism and I was born in Prague. I look forward to ride with you!